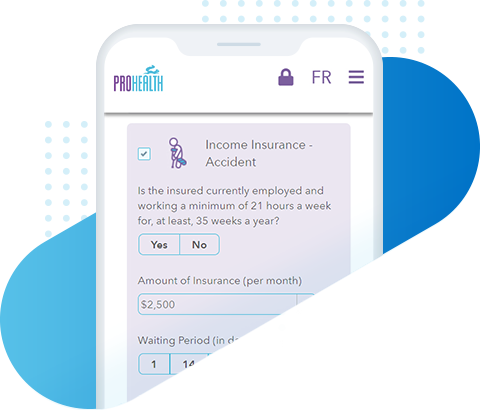 Innovation as a driver of progress
Launch of a unique, innovative and competitive product
One of the highlights of the past 12 months was the launch of Prohealth Income Insurance — Accident. Now available and distributed across Canada, we firmly believe that this product will quickly attract the attention of financial security advisors and affinity groups, thereby contributing significantly to accelerated sales growth.
2020 at humania assurance
Exceptional in all senses of the word
From the beginning of the pandemic, the Company adapted to the situation with AGILITY by quickly deploying its employees to work remotely. Whether working in person or remotely, their contributions are invaluable to maintaining the continuity of our operations and ensuring that exceptional service continues to be offered to our business partners. Several new and innovative kinds of digital insurance coverage were launched to make insurance more accessible to Canadians.
Ensuring the health and well-being of our employees
Awards and recognition for our HR initiatives

Ventes en ligne
Assurance individuelle
Émissions instantanées
Grâce à nos algorithmes décisionnels Assurance individuelle
Résultats financiers en bref
X,X

 %

Hausse des revenus bruts
X,X

 %

Taux de rendement sur
les capitaux propres
X,X

 %

Ratio de solvabilité
(ESCAP)
2020 overview at humania assurance